Hiring No More Worries Pet Concierge means care-free, worry-free, time away for pet parents just like you.
Hiring No More Worries Pet Concierge means care-free, worry-free, time away for pet parents just like you.
No More Worries Pet Concierge will be your pet's best companion when you are not around.
Whether you're on vacation, tending to your busy schedule, or handling life's unexpected twists and turns, you can rest assured that you are just one call away from a well-respected and skilled pet care professional. We strongly believe in every pet's right to be safe and accounted for with the freedom to be themselves.
We offer services from pet sitting, walking, light grooming, pet chauffeur, pet party handler, puppy and kitten care, poop pick up, to customized requests all done with extra love and always with the utmost respect!
Calling us means no more worries for you!
At NMW animals are our passion, love, and inspiration! They are our friends, our companions, and part of our souls. Sometimes, they even save us from ourselves! As part of the universe, we owe all animals a great deal which is why at NMW we commit to continuing education to arm ourselves, our human clients and everyone that we know with tools to better the lives of their pet companions and for animals in general. Not only do we want our pet and human clients to have a care free, worry free experience, we would like all animals to exist in a happy, healthy, care free, and loving environment… with the freedom to always be themselves!
Although I rarely leave reviews, I feel the need to express gratitude to Claudia Hoffmann, owner of No More Worries Pet Concierge, for the wonderful care she took of our Afghan Hound, Duncan. She showed a unique understanding of his needs and his issues as a rescue, giving him the time and attention he needed to put him at ease as well as respecting our requests for his care. It is a rare privilege to encounter someone with the knowledge and the deep care she has given Duncan the two times he was left in her care. We are lucky to have found the No More Worries Pet Concierge for the times we can't be there for our sweet boy. Many thanks, Claudia!
R Farkas
Dear Pet Parent, As a pet concierge I sometimes speak with new pet parents who are having a difficult time with whether they should crate their pups or not. Perhaps they feel angst regarding the topic because they have been exposed to the old belief that crates are...
read more
No More Worries Pet Concierge, LLC is Insured, Bonded, Registered with the state of NJ, Professional Pet Sitter certified, First Aid certified, pet educated and obsessed!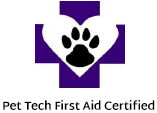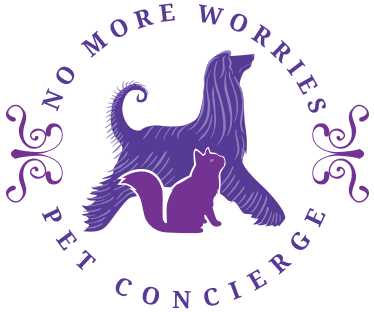 Service Areas
Hightstown, East Windsor, Windsor, Robbinsville, Cranbury, West Windsor, Monroe, Upper Freehold Township, Millstone, and areas near to Hightstown, East Windsor that may not be listed.