About No More Worries Pet Concierge
Welcome to No More Worries Pet Concierge
Hi, I am Claudia Hoffmann and while I built a successful career in telecommunications, my husband and I had the privilege to raise and rehab many pets. Some of them had mild to serious health issues, others had behavioral problems, and then there were the poor creatures who suffered from severe neglect. We rescued dogs from highways, cats run over in the street, raccoon babies who had fallen out of trees, and pets left to fend for themselves on the side of the road. I never dreamed my love of animals would turn into this indescribable, profound, passion for them that today defines who I am, what I do, and what I hope to accomplish on their behalf. Every passion interprets the nature of our soul which is why it was a very easy decision to create a career as a Professional Pet Sitter. Amongst the animals is where I feel at home and in their eyes I see what I truly understand. For this reason, it is my great pleasure to care for and serve my pet clients!!!
We respect everyone and everything good in the world, especially pets who should always be given the space to be who they are. What you throw to the universe is returned to you, so make it great!
We are who we say we are and do what we say we will. If for some reason we don't, we will admit it face forward.
We have built a reputation on integrity and will not betray our clients or ourselves!
Both humans and pets means the world to us. We take confidentiality and trust in all forms very, very seriously!
We are constantly educating ourselves to enhance our skills in order to deliver the best care to our pet clients and to share the knowledge with their humans.
We are not perfect and don't want to be but we strive to deliver the most excellent quality of service we can with compassion, empathy, consideration, and tons of love!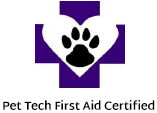 I don't trust just anyone taking care of my pets. I can't think of a better person than Claudia to care for my 3 fur babies. I know they are in the best hands when mommy is away. Thank you NMW Pet Concierge!!!
D Daly
No More Worries Pet Concierge, LLC is Insured, Bonded, Registered with the state of NJ, Professional Pet Sitter certified, First Aid certified, pet educated and obsessed!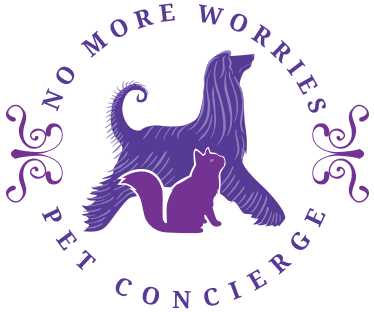 Service Areas
Hightstown, East Windsor, Windsor, Robbinsville, Cranbury, West Windsor, Monroe, Upper Freehold Township, Millstone, and areas near to Hightstown, East Windsor that may not be listed.