About No More Worries Pet Concierge
Best kitty sitter ever!! No More Worries is not kidding. I was very stressed leaving my 4 fur babies behind when I went on vacation for a week to Florida. NMW's owner, Claudia was right there helping me overcome my anxiety. She took complete control of my tiny fur family and I was able to relax and enjoy myself and let Claudia do her thing. She is caring and gentle and works very hard to make sure all of my kitties' needs were met and that included giving insulin to my big boy but scaredy cat Linus. And the Queen, "Zoe" allowed her to give her pills. It's the little touches that Claudia incorporates into her care that amazed me and gave me the feeling that "wow" this caregiver really does care and isn't doing this just to make a buck! NMW has the job for a lifetime to take care of whatever fur baby family member I have. I recommend her highly and stand by every word. Claudia is always welcome in my home, always.
Once again we had a wonderful, positive experience with No More Worries Pet Concierge and Claudia Hoffmann who watched our Duncan over a weekend while we were out of town. Duncan always seems so happy and calm after being cared for by Claudia! It's so good to see since he has anxiety issues from his time on the street. Her calm energy is just what he needs. I'm so grateful to have No More Worries Pet Concierge care for him and Duncan just loves her! Thanks again Claudia.
No More Worries Pet Concierge, LLC is Insured, Bonded, Registered with the state of NJ, Professional Pet Sitter certified, First Aid certified, pet educated and obsessed!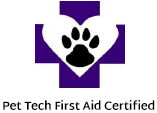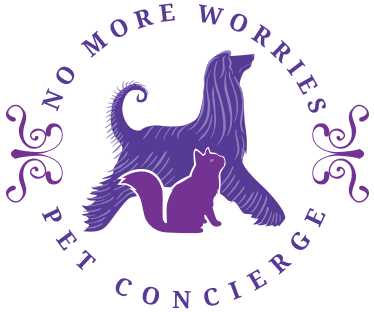 Service Areas
Hightstown, East Windsor, Windsor, Robbinsville, Cranbury, West Windsor, Monroe, Upper Freehold Township, Millstone, and areas near to Hightstown, East Windsor that may not be listed.