My first beloved dog, Taisha with friend Zandar.
Earla and Jay and the Transformative Power of Pets
I've had the honor to live and work with animals for most of my adult life, but it was not always this way. When I was a little girl I experienced a level of terror at even the sight of a dog no matter its size, that was exhausting. When we walked to school or to the store my mother would stand in front of me as I clung to her screaming whenever a dog approached us. In moments of desperation I was known to jump onto the nearest car to avoid a dog coming near me… until one day on the way to school, my life changed forever.
As I crossed Jackson Street, from the corner of my eye, I spotted the most wonderful gray/silver four legged beings I had ever seen in my life. Too nervous to approach and because I didn't want to be late for school, I went on my way but all day my thoughts went back to those "alien" beings. When the 3 o'clock bell rang, I flew like an eagle back up to Jackson Street.  As a super shy kid, I was very nervous but the desire to solve the mystery drove me to walk up to the fence of the driveway and wait until the door to the house opened. They ran straight toward me as if in slow motion with their fur flying in the wind, flowing, bouncing, and soft.  How exquisite!  When they finally got to the fence and up close, I was in awe of their majesty and beauty. I had so many questions but just said thank you and ran home.
While I was telling my mother about the beautiful dogs, I could see the shock on her face over my positive reaction. The next day mom walked me to school to see for herself. Luckily, their pet parent, Tom was out with the beauties and he introduced us to Earla and Jay, his pet Afghan Hounds.  For many years, I remember hanging out with those dogs at every opportunity I had.
Since that time, I begged for a dog and when I was 16 my Mom said yes. It took a patience and perseverance, but I found a woman who was willing to let me have my first Afghan Hound, Taisha for $50 and co-ownership. Taisha and I made it through some very tough times together. When she passed I felt as if my soul went with her.
Since my experience with Earla and Jay, I have observed how much pets do for us and how loyal they are with their love and caring. This is one of the reasons I created a business which allows me to care for pet clients and to team with their humans to provide loving, happy, and healthy experiences for each one. Every pet deserves the best of who we are and above all, the respect and freedom to always be themselves!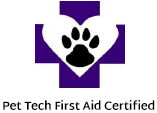 I have not used Claudia's pet service, but I have known her for years and her love for animals is above anyone you will ever meet!
M Oddo
No More Worries Pet Concierge, LLC is Insured, Bonded, Registered with the state of NJ, Professional Pet Sitter certified, First Aid certified, pet educated and obsessed!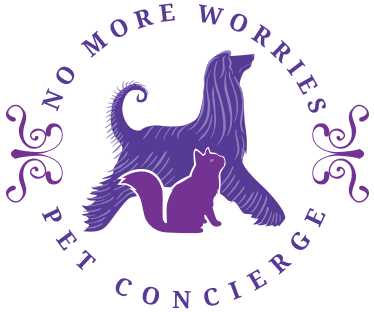 Service Areas
Hightstown, East Windsor, Windsor, Robbinsville, Cranbury, West Windsor, Monroe, Upper Freehold Township, Millstone, and areas near to Hightstown, East Windsor that may not be listed.